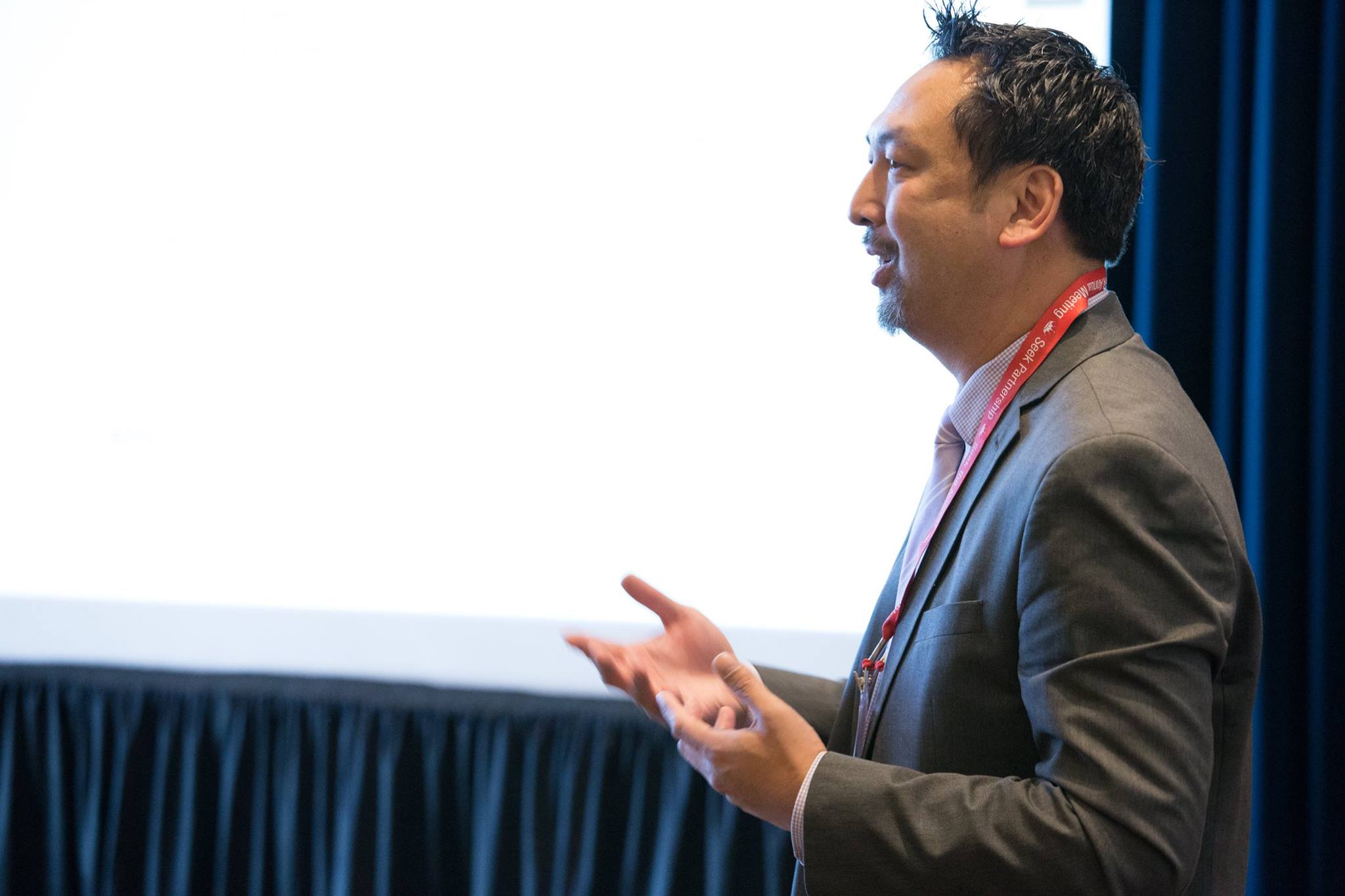 Boston, MA—NAPA leadership attended the Association of Fraternity/Sorority Advisors' (AFA) Annual Meeting. NAPA hosted an open forum for campus-based professionals and volunteers during the conference, presented a research session on the current landscape of Asian American Greek Letter Organizations, and met with six different campuses during the Fireside Chats. "Great conversations were had with our campus partners and as always it was great to see old friends," says Hannah Seoh, Chair of NAPA.
Wonderful to present AAGLO research with @NAPAHQ team here at #afaam pic.twitter.com/hs12ls9WYR

— Vigor Lam (@Veegorous) December 2, 2016
NAPA also hosted its own Annual Meeting in conjunction with AFA's Annual Meeting in Boston Massachusetts on Saturday, December 3rd. A record attendance of over 70 members of NAPA-affiliated organizations filled the maximum occupancy of the room. Mary Peterson, Founding Advisor to NAPA, guided the meeting as the lead facilitator. Shelley Sutherland, former AFA President and longtime friend to NAPA, also joined in for part of the NAPA Annual Meeting. Discussion and best practices were shared around open expansion, chapter management, alumnae engagement, and board responsibility.
Heroes. @NAPAHQ affiliated Student Affairs Professionals at the #NAPAAM in Boston! pic.twitter.com/meFf3qyZ2u

— Toubee Yang, M.A. (@Toubee_Yang) December 4, 2016
Cole Hermida, Public Relations Chair of Lambda Phi Epsilon International Fraternity, found the event welcoming and inclusive for first-time attendees. According to Hermida, "It was really inspiring to see so many people in one room passionate about bettering their own organization and Greek life in general." Veteran attendees shared similar positive sentiments about the day and indicated that they enjoyed the camaraderie and spirit of unity. They enjoyed the open dialogue with peers and wished for conversations to continue after the Annual Meeting. "Having diverse organizations share infrastructure and strategic procedures on how to tackle issues and roadblocks we currently have today are essential to our growth as we engage in solution in order to move forward and onward," says Albert Chanthaboury, External Vice President of Chi Sigma Tau National Fraternity.
Celebrating a decade of #NAPAunity at #NAPAAM! #AFAAM https://t.co/id1dMH44jA pic.twitter.com/dmMSj6gJuv

— NAPA (@NAPAHQ) December 3, 2016
NAPA also built upon relationships with the National Association of Latino Fraternal Organizations and the National Multicultural Greek Council. NAPA co-hosted a Saturday night mixer for the three umbrella councils and met on Sunday morning to think through different ways the councils could partner throughout the year. Per NAPA Secretary Teri Chung, "Overall, it was a great weekend! The NAPA Board is encouraged, motivated, and excited for the year ahead!"
Planning our first multicultural summit with @NationalMGC and @OfficialNALFO! #NAPAAM pic.twitter.com/f1p5XDQnJ6

— NAPA (@NAPAHQ) December 4, 2016