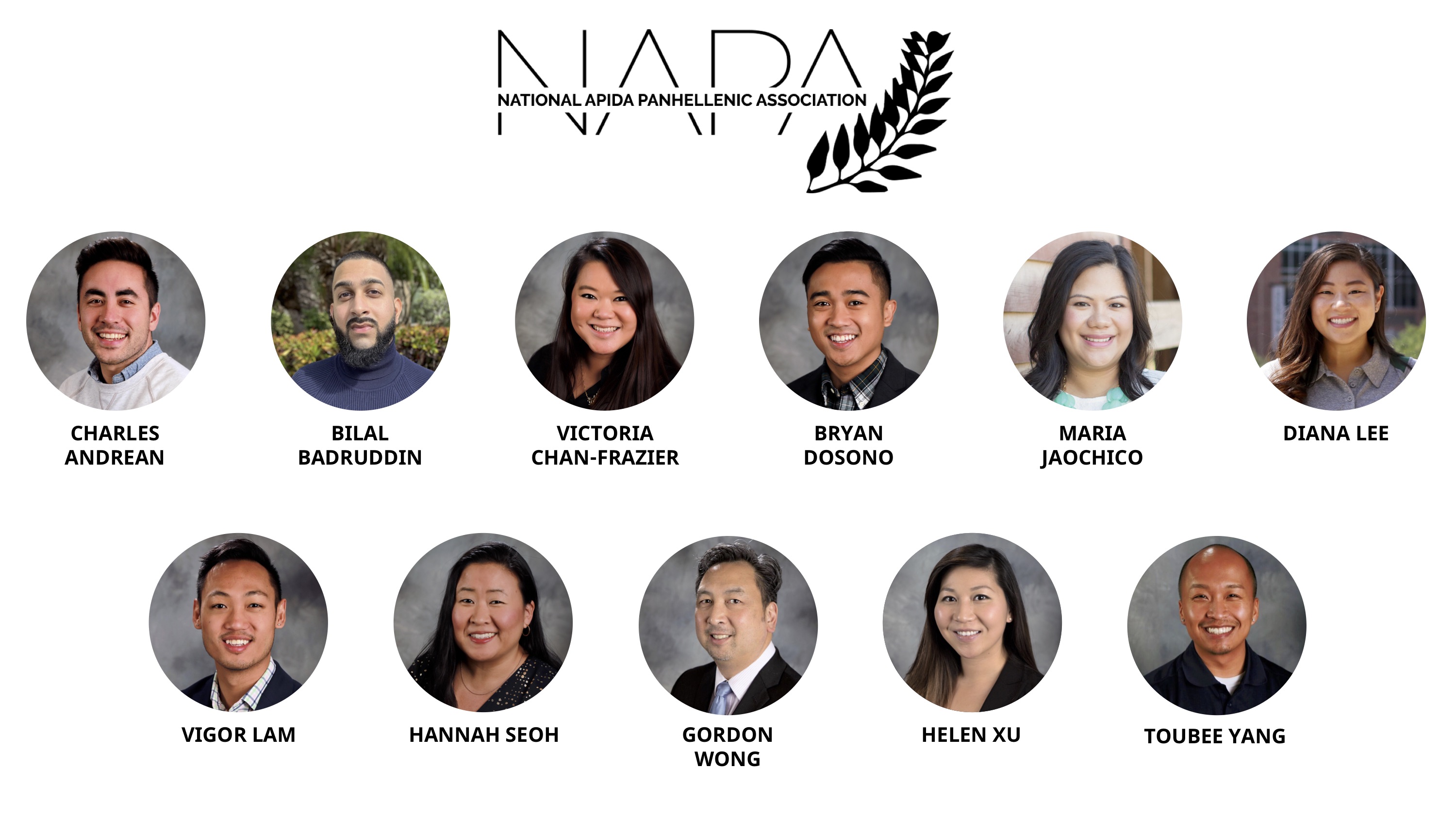 Announcing NAPA Speakers Bureau
During the 2018 Association of Fraternity and Sorority Advisors Annual Meeting in Indianapolis, Indiana, NAPA unveiled its Speakers Bureau to an audience of student affairs professionals. This is the first time NAPA has released such a list, and the hope is that University advisors and member organizations will be able to take advantage of it immediately.
"We know that representation matters, so we've taken care to curate a list of dynamic speakers that we feel will be able to get messages across to students," says NAPA Chair, Hannah Seoh. "Sometimes a message is just better received from someone of similar identity and background."
The inaugural set of speakers encompass backgrounds in higher education, fraternity and sorority advising, nonprofit management, and industry. A wide portfolio of talking points include student conduct, mental health, career transitions, restorative justice, women empowerment, healthy masculinity, alumni relations, LGBTQ awareness, decolonization, multiculturalism, and leadership assessment.
"The NAPA Speakers Bureau exemplifies NAPA's commitment to being a resource to Fraternity and Sorority Advisors," says NAPA Vice Chair Bilal Badruddin. "The Speakers Bureau provides an opportunity for campuses to highlight the voices of NAPA-affiliated individuals while providing critical conversations for the entire fraternity and sorority community."
University officials may reach out and make arrangements with speakers individually on a campus by campus basis. Speakers are vetted by the NAPA Board and are selected for their longstanding advocacy for APIDA fraternities and sororities.
"Having collective and unique stories that represent the Asian American fraternity and sorority experience is what NAPA strives to provide," says NAPA Director of Research Vigor Lam. "I am so excited to provide speaking engagements to campuses that value the culturally-based fraternity and sorority experience, as well as values shared across the collegiate student experience."
A complete roster of speakers and their contact information is available on the NAPA website.
###
About NAPA
NAPA organizations set the gold standard for Asian Pacific Islander Desi American (APIDA) fraternities and sororities. In addition to meeting the association's base standards, NAPA member organizations are exposed to resources and expertise to help them continually improve and be the best they can be. Universities, Greek Councils, and students want the best APIDA fraternities and sororities on campus and they can find them in NAPA.
Contact
Hannah Seoh, Chair
National APIDA Panhellenic Association
chair@napa-online.org