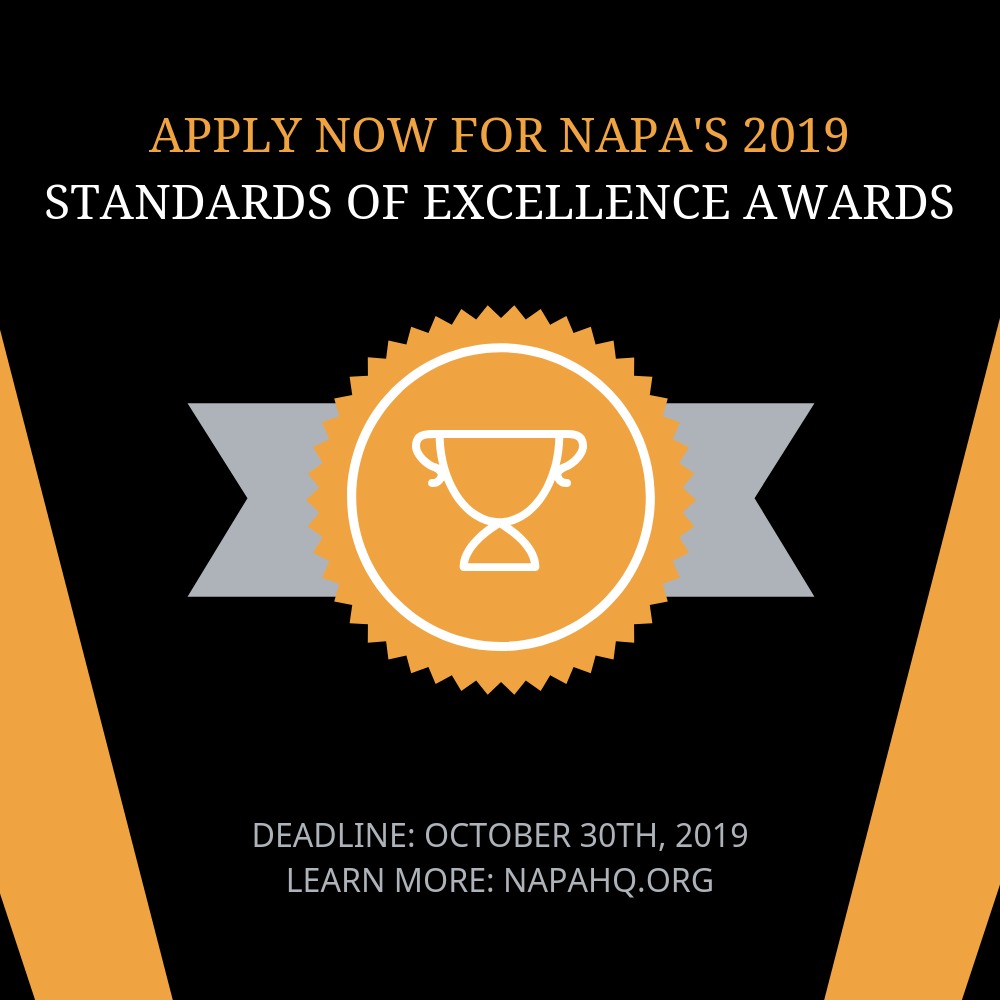 Apply for 2019 NAPA Standards of Excellence Awards
NAPA organizations set the gold standard for APIDA fraternities and sororities. To continue fostering a spirit of excellence and growth, NAPA recognizes individuals, councils, and organizations who continue to advance NAPA's mission and vision in its annual Standards of Excellence Awards Ceremony.
Nominators may submit a maximum of 5 nominations per award category. Nominations should be based on achievements that occurred within one year leading up to the submission deadline. Submission deadline: October 30th at 11:59 pm EST. Find more information about each award category, visit https://www.napahq.org/programs/#award-categories.
Winners will be announced at the upcoming NAPA Annual Meeting, held jointly with the Association of Fraternity/Sorority Advisors Annual Meeting in Anaheim, California, on December 7, 2019.