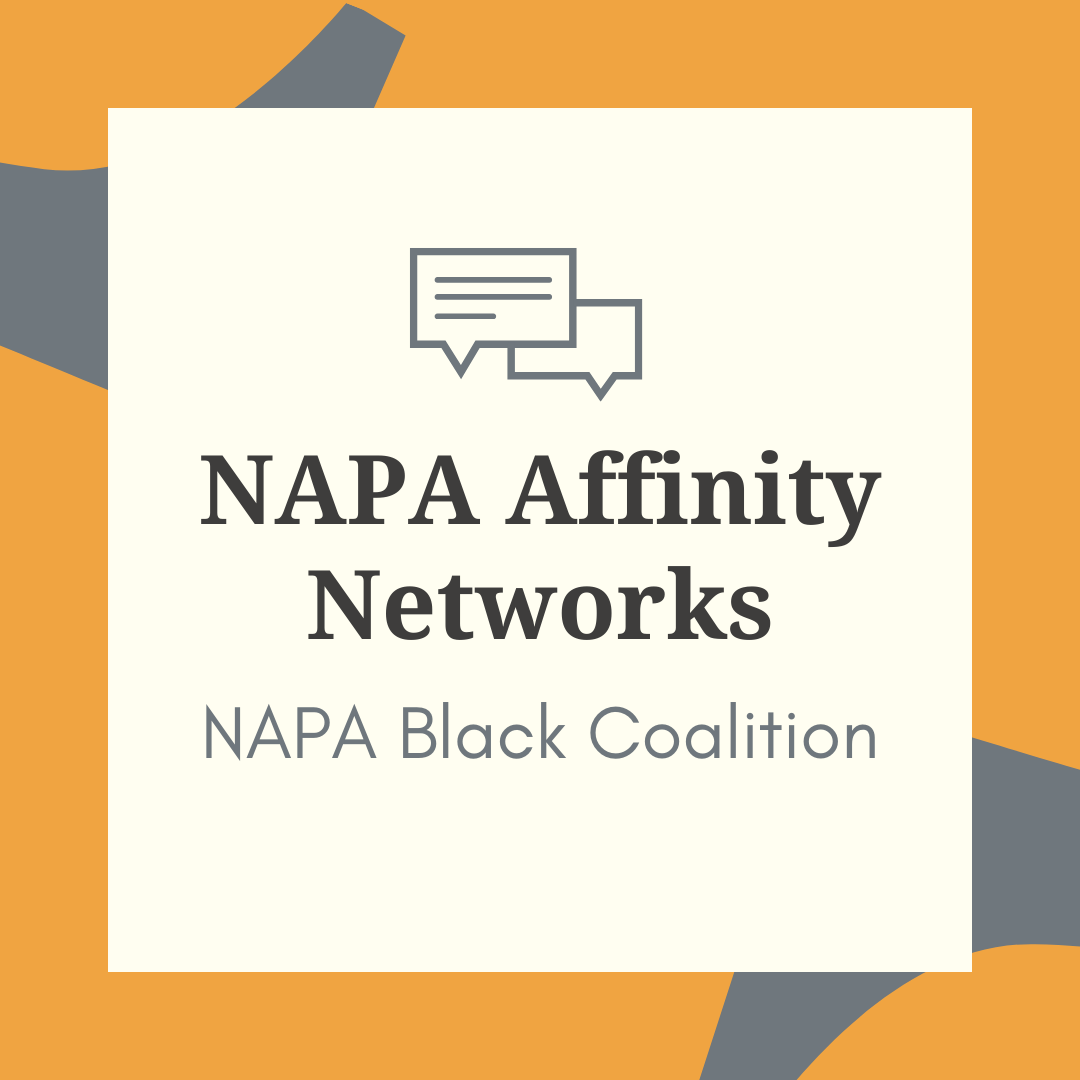 Creation of the NAPA Black Coalition (NBC)
Members of the National APIDA Panhellenic Association (NAPA) have created the first-ever NAPA Black Affinity Network, a safe space for individuals who share similar identities to find community in shared experiences and background. The NAPA Black Affinity Network was established in June of 2020 as the NAPA Black Coalition.
"I am excited about what NAPA Black Coalition seeks to accomplish," stated NAPA Black Coalition (NBC) member Jose Gerez. "It will open up a space for black voices to be heard and issues that affect our community to be addressed. This is a unique opportunity for individuals like myself in APIDA Greek organizations. This is necessary action that is needed to build progress and understanding."
NAPA Black Coalition serves to provide a unified space for those who identify as Black in APIDA Greek organizations. NAPA Black Coalition, also known as NBC, is an open and safe space to communicate, organize, and mobilize. We aim to bridge the gap between the Black Community and our supporting allies. Being NAPA's premier Affinity network, NBC focuses on addressing issues that affect the Black community within Greek Life, inside and out of APIDA. Concurrently, we hold ourselves responsible to both uplift our Black members and to carry out our shared values in ensuring effective and efficient functioning of this created space, alongside its safety.
NAPA Affinity Networks are voluntary associations and membership in each Affinity Network is limited to NAPA members. This encourages community building, as these create spaces for articulating, promoting, and supporting their needs and various goals. Affinity Networks also exist to empower members, provide insights into diverse areas, and highlight achievements and progress that build upon our expectations of each other as a NAPA community.
For additional information about the NAPA Black Coalition, please reach out to Maxilia Desir at president.napabc@gmail.com.
###
About NAPA
NAPA organizations set the gold standard for Asian Pacific Islander Desi American (APIDA) fraternities and sororities. In addition to meeting the association's base standards, NAPA member organizations are exposed to resources and expertise to help them continually improve and be the best they can be. Universities, Greek Councils, and students want the best APIDA fraternities and sororities on campus and they can find them in NAPA.
Contact
Bilal Badruddin, Chair
National APIDA Panhellenic Association
chair@napa-online.org