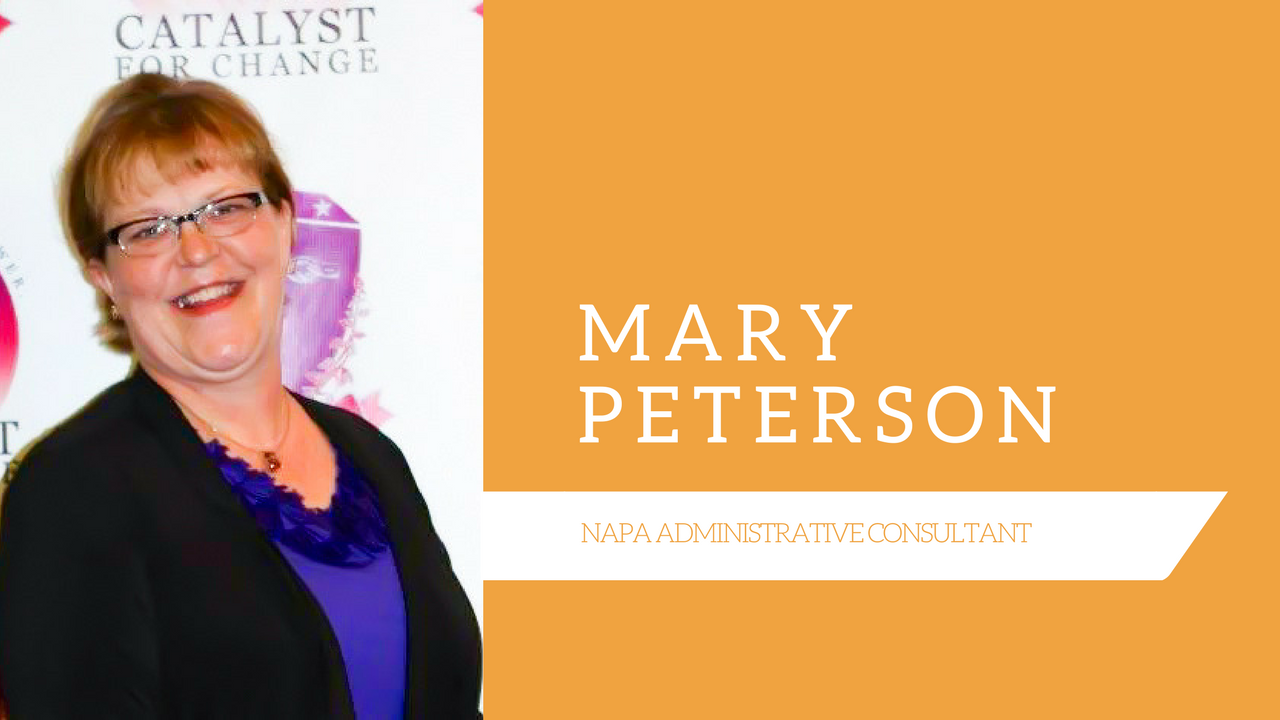 Mary Peterson Appointed Administrative Consultant
Boston, MA — NAPA is excited to announce the appointment of Mary Peterson as Administrative Consultant, a new position on the NAPA Executive Board and a milestone for the association as it embarks on a new stage of growth. In this role, Mary will provide guidance and administrative support to the NAPA Executive Board, support the planning of NAPA meetings, and interact with other national interfraternal umbrella councils and higher education associations on NAPA's behalf.
"Bringing Mary on board in an official capacity will allow us to provide better service to our member organizations," said Hannah Seoh, NAPA Chair. "Mary's support will also enable the Board to concentrate their efforts on thinking bigger and bolder to ultimately take NAPA to the next level."
Mary Peterson is one of a handful of individuals who was instrumental in the creation of NAPA in the mid-late 2000s. An experienced adviser to many fraternities and sororities across various councils, Mary has worked with several NAPA member organizations one-on-one and brings a wealth of expertise to NAPA's Executive Board.
"I am honored and humbled that NAPA has chosen me to aid them in their endeavors. NAPA organizations and its members are incredible organizations that are committed to making a difference in the lives of undergraduate students. I look forward to the great things we will accomplish."
The motion to add a new position to the Executive Board was presented at NAPA's Annual Meeting last month in Boston. The addition of the new role, as well as the responsibilities for the Administrative Consultant, were voted and passed among NAPA's 18 constituent organizations.
According to NAPA Secretary Teri Chung, "With the newest addition to NAPA's Executive Board, an Administrative Consultant will advance NAPA to new heights since its inception 10 years ago. This growth will foster collaboration and coalition-building between one another and with other organizations nationwide."
###
About NAPA
The National Asian Pacific Islander Desi American Panhellenic Association shares a commitment to fraternal unity and assisting our membership in advancing the fraternal experience. Formally organized in 2006, NAPA currently comprises of 18 culturally-based member organizations.
Contact
Hannah Seoh, Chair
National APIDA Panhellenic Association
chair@napa-online.org
https://napahq.org/