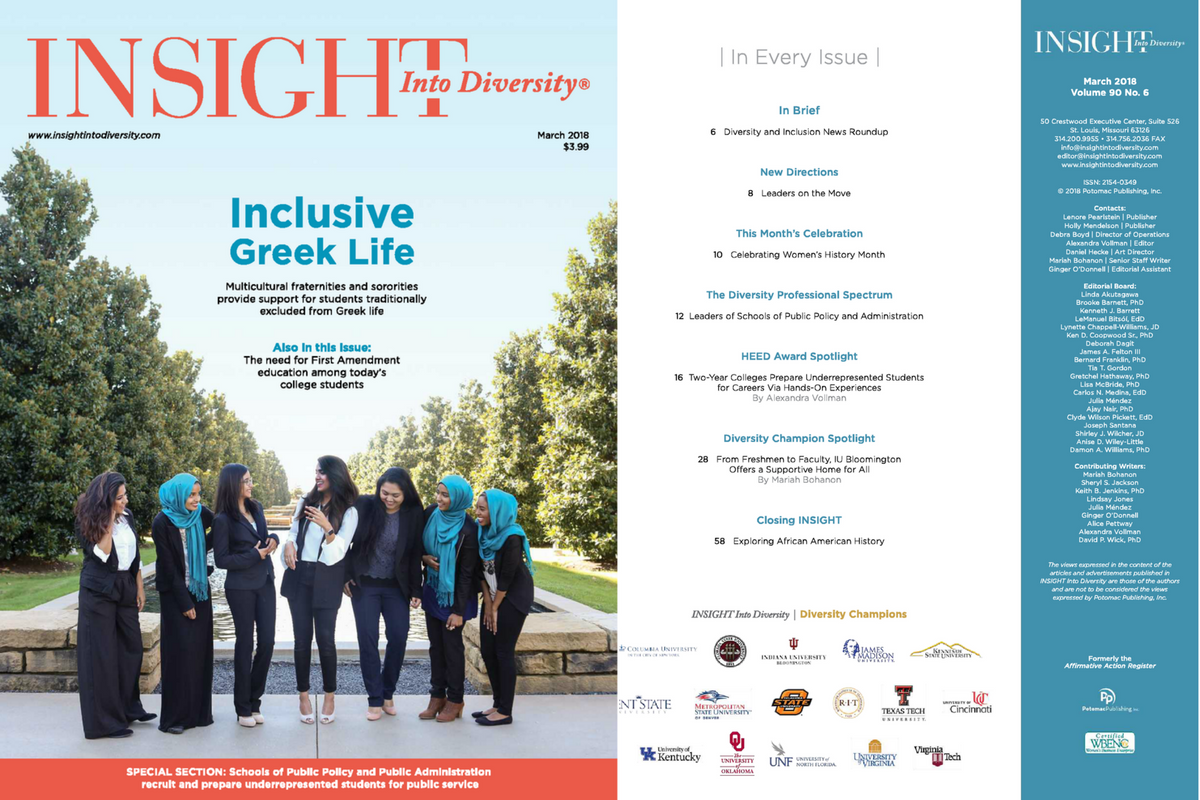 Multicultural Greeks Featured in INSIGHT Into Diversity Magazine
The March 2018 issue of INSIGHT Into Diversity magazine is now available online.
The article "Multicultural Fraternities, Sororities Offer Communities of Support for Students Traditionally Excluded from Greek Life", featuring NAPA, is on page 36.
For those already familiar with their cultural background or who come from communities where everyone shares their ethnicity, these types of Greek organizations can "provide a safe space where [they] are free to be themselves and celebrate their culture and heritage," says Vigor Lam, vice chair of the National Asian Pacific Islander Desi American Panhellenic Association (NAPA).

NAPA's fraternities and sororities encompass a wide range of ethnicities and interests-from Delta Kappa Delta, an Asian-interest service sorority, to Delta Sigma Iota, a fraternity for South Asian men who seek to live by the teachings of Mahatma Gandhi. While each organization has its own unique membership focus and values, they all share the common goal to advocate for the inclusion, representation, and rights of Asian Americans on college campuses and in the broader community.