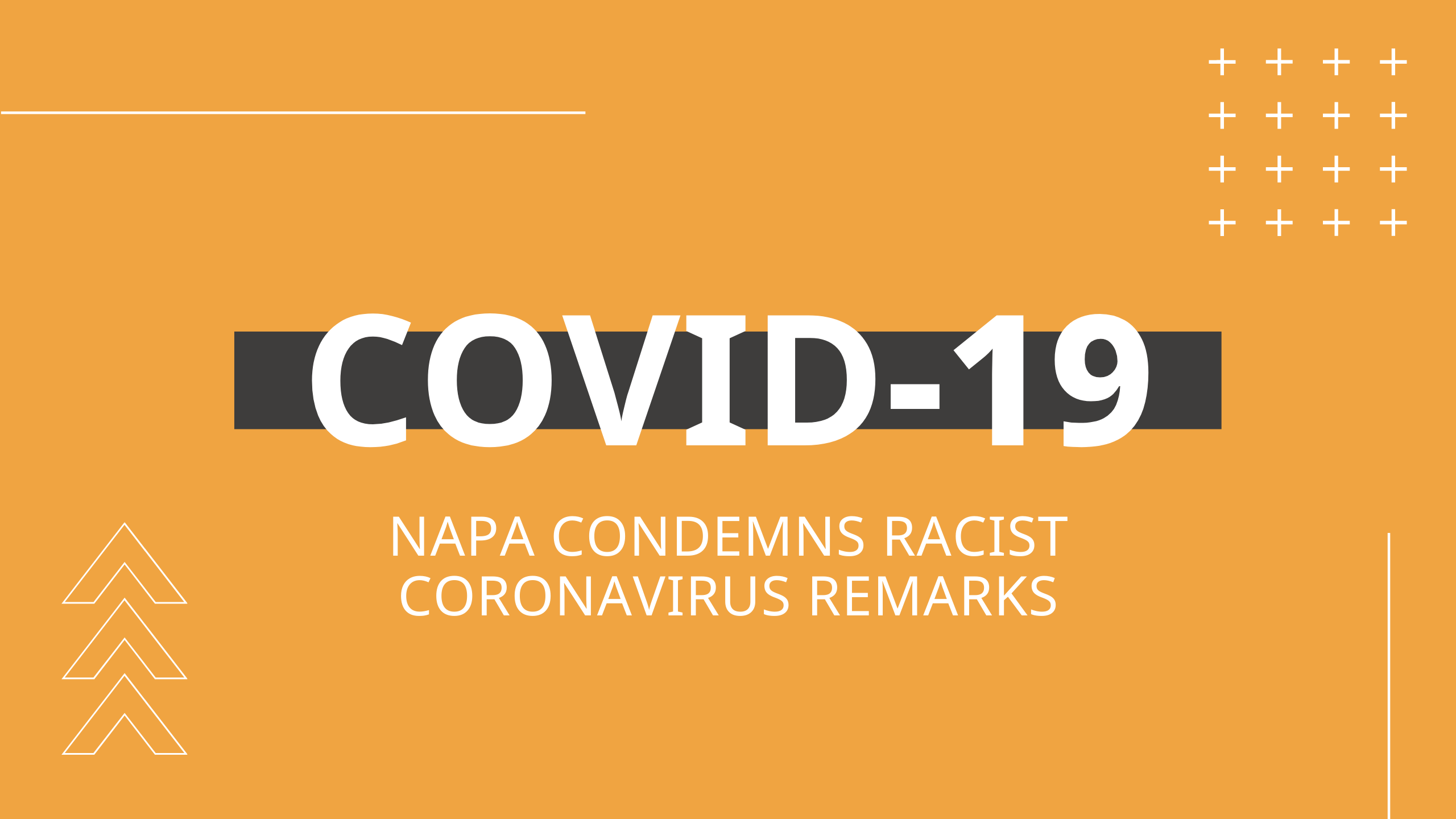 NAPA Condemns Racist Coronavirus Remarks
As Coronavirus (COVID-19) spreads across the globe, anti-Asian racism continues to abound. The remarks made by President Trump in particular are disappointing as they encourage xenophobia and hate towards Asians and Asian Americans alike.
Although President Trump has since used Twitter to verbalize against racism towards Asians in America, the harm of his initial statement has since reverberated throughout the nation. As an association of organizations that strive to uplift the APIDA community, these acts directly impact NAPA, its member organizations, and the communities they serve.
The implications of xenophobia have shown to be dangerous and lethal. Whether attacks are physical or emotional, the mental health of individuals is negatively impacted. Those whose mental health has been compromised through this global pandemic are encouraged to speak with a mental health professional.
COVID-19 is a serious health concern that has a global impact. NAPA denounces the racist remarks of President Trump and is committed to working with its member organizations and institutional partners in ensuring the safety of its students and the fraternal community.
###
About NAPA
NAPA organizations set the gold standard for Asian Pacific Islander Desi American (APIDA) fraternities and sororities. In addition to meeting the association's base standards, NAPA member organizations are exposed to resources and expertise to help them continually improve and be the best they can be. Universities, Greek Councils, and students want the best APIDA fraternities and sororities on campus and they can find them in NAPA.
Contact
Bilal Badruddin, Chair
National APIDA Panhellenic Association
chair@napa-online.org